Top ISO 9001 Consultant in Bethesda, Maryland (MD)

Companies all over Maryland but especially in Bethesda, are trying to get ISO 9001 certified not only to meet mandatory regulations but also to achieve the goal of customer satisfaction like every company should. It is hard to stay competitive and bring value to your business due to all the competitors in the market, and this includes any type of industry.
After all, Bethesda has a lot to offer and is a very competitive city in terms of the number of options you have for the services and products you need as a customer. Therefore, when you go back to your company's needs, you know you must focus on offering high-quality products and services that actually satisfy your clients and lead them to continue choosing you over others.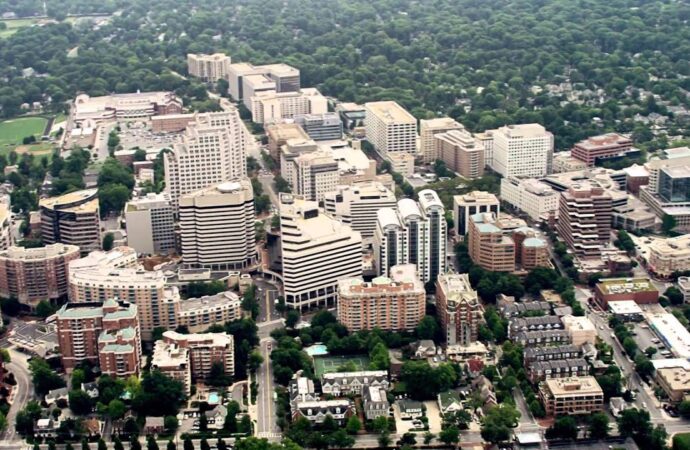 For this, ISO 9001 will help you by setting regulations and guidelines to establish a quality management system that focuses on customer satisfaction and improving processes. Unlike what most organizations think, ISO 9001 is not a product standard but rather a process one.
This means the document does not aim for the quality of the final result itself but rather for each process involved in obtaining it. The goal of the ISO is simple: improve your processes to a degree where you are able to obtain the desired product and service and guarantee a continual improvement in the quality management system.
Since the ISO standard involves a lot and is the primary normative for all companies in the city, state, and several countries, there are many aspects to cover and work with. At IQC The ISO Pros of Maryland, we can assist you with the task of implementing this standard so you are able to get certified in no time.
But why would you rely on a company instead of handling it yourself? As you can suppose by now, it is a lot of work to handle the implementation and process of getting certified in ISO 9001 and any other standard. And it can be time-consuming as well as how many resources it requires the longer you take to comply with the regulations.
When having us, you will be able to obtain the same and even better results in less time.
ISO certifications available in Bethesda
---
We have a wide range of ISO standards our team can work with. Therefore, if you are interested in ISO 9001, we will be more than happy to assist you with it. But if you are aiming for other standards such as ISO 45001 to establish and improve your occupational health and safety management system.
Or maybe ISO 14001 to meet environmental responsibilities and contribute more to the planet, we will be here at IQC The ISO Pros of Maryland to help you with every step.
---
Just let us know what ISO certifications you are aiming for, and if you are not sure, we have a list with over 30 certifications available for your company. From ISO 45001 to ISO 20000 and ISO 27001, we are sure you will find the one you need—or all the certifications you are aiming for.
IQC The ISO Pros of Maryland can help you implement, train on, consult, and have your company and/or organization certified on the following ISO Certifications:
If you want to enjoy the above-listed benefits, contact IQC the ISO Pros of Maryland, now. Our services are accessible in all of the below-mentioned cities: