ISO Pros of Maryland Provides a Variety of Different Standards

Working in different ISO certifications can be exhausting, especially when you have to focus on ISO 9001 for your company in Maryland and other standards that are just as demanding as this one.
Fortunately, our team at IQC The ISO Pros of Maryland can assist you in over 30 different standards and ensure you not only implement them properly but also get certified by the end of the day.
After all, we work with consulting, training, auditing, implementation, and certification services that cover almost everything you might need for your ISOs.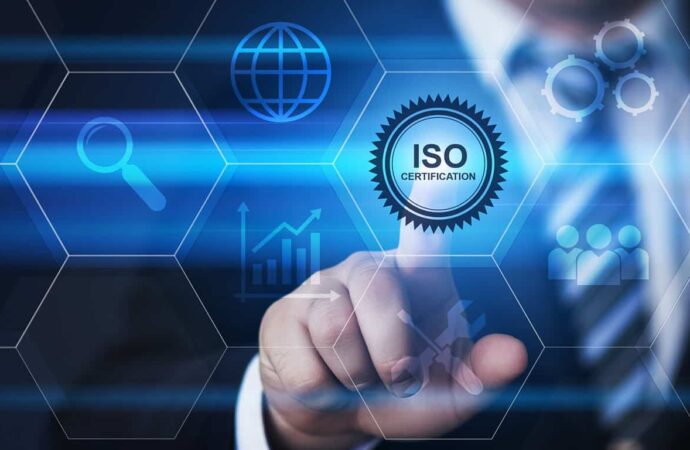 But can we actually handle all the ISOs you need?
Although we do not offer every certification available in the International Organization for Standardization, we cover most of the general and mandatory ones and added several extra ISOs for specific companies and industries.
ISO 9001 and ISO 45001 are the most requested ones in Maryland and this includes every city in it. But if you are looking for more certifications and ensure your company meets every regulatory requirement while also bringing improvements and value its way, you can have a look at the rest of our ISO certifications below:
---
Offers audit management requirements for the auditing of an aerospace company and determines its compliance with AS9100—the international and main quality management standard for companies in the industry.
The ISO focuses on the First Article Inspection from companies that offer and manufacture aviation, defense, and space components or parts.
Addresses the need of establishing an anti-bribery management system in any company to prevent risks and any briberies that could affect the growth and development of the business.
Asset Management ISO 55001.
The guidelines established help companies to have more control over their processes, prevent risks, reduce costs and waste, and have more control over the lifecycle of assets.
Automotive Core Tools (APQP, AQP, PPAP, FMEA, SPC, MSA, R&M).
Each core tool contributes to improving the communication between the supplier and customer in the automotive supply chain but also the processes involved in it to make them more efficient and effective.
It is a quality standard that aims for defense and body armor equipment and parts but unlike other ISOs of the same category, it is not mandatory but can bring great value and improvements to your products.
Establishes guidelines to prevent fraudulent electronic parts from entering the supply chain and identify them even once they have already entered it to ensure they do not go further the point they are at.
Energy ISO 50001 and SEP.
The Superior Energy Performance program and ISO 50001 are in compliance with helo companies establish a cost-effective and efficient energy system to save resources during processes and operations.
Guarantees that companies obtain products—especially in the food industry—with sustainable and responsible processes in the systems and supply chain.
Facility Management ISO 41001.
Allows companies to establish a stable framework to develop, maintain, but mostly implement efficient and effective facilities management in several sectors and industries.
Food Safety Modernization Act FDA FSMA. 
It provides guidelines to address the necessity of preventing foodborne illnesses instead of solving them and guarantees all products are in a great state to be used and consumed.
Guarantees that companies have safe and healthy processes in their manufacturing systems to obtain products that are good to be consumed by future customers.
Gluten-Free Certification (GFC).
Al companies in the food industry that want to offer gluten-free products need to comply with regulations to demonstrate they are safe for celiac people and others with similar diseases.
Forestry SFI ATFS (Sustainable Forestry).
Encourages companies to protect green spaces and prevent deforestation by using only the necessary spaces. This standard and certification were created by the world's largest forestry certification and also a non-profit organization in the forestry sector.
International Traffic in Arms Regulations, ITAR. 
Sets new regulations for the export and import of military-related and defense equipment and technologies made in the USA to prevent any risks and threats in the future.
Laboratory Accreditation ISO 17025.
All laboratories need to demonstrate competence by fulfilling every requirement and regulation in the document and get certified to offer their services to the public.
Makes sure that pharmaceuticals and medical device manufacturers are using high-quality materials only for the primary packaging of their products and components.
Responsible Care RC14001.
Developed to make companies work without accidents, harm, or injuries by fulfilling all legal requirements in the standard. It also leads to boost and improve the efficiency in health, safety, environmental, and security areas within the company.
Addresses the need of implementing a security system in the supply chain of any company to prevent defective and low-quality parts from entering it and maintain a quality standard in the business.
Telecommunications TL 9000.
Provides all the guidelines and requirements for companies in the ICT to design and develop services and products that can meet customer satisfaction in this industry.
We can perform auditing and get you certified
Our role is more than just implementing ISOs and leave you alone when the certification process is about to come. Instead of that, we make sure to perform auditing and provide the certification you need for each one of the previous standards and even more since we still have our main ISO certifications such as ISO 9001 and ISO 45001.
But how do we make this possible?
We are ISO 19011 certified, which is the main audit management standard to establish the program and perform the corresponding audit and guarantee it continues to improve to make the process faster and more accurate.
If you are looking to implement an audit management system ISO 19011, we have it included among our certifications.
But if you are trying to access different audit options for your company or maybe third parties, we can cover your needs with the ones available in our company, IQC The ISO Pros of Maryland:
Outsources Internal Auditing: consists of performing an internal audit in your company but with our team to identify any irregularities that could have been missed during your own auditing process.
Virtual Internal Audits: focuses on performing an internal audit as usual but completely remote and without having to handle the paperwork.
Second Party Audits: you can request an external audit for your supplier to determine if it meets all mandatory regulations and can guarantee customer satisfaction with its products.
Supplier Audits: we can help you determine if the supplier is able to offer the desired products and services based on the standards, requirements, and regulations it has fulfilled to demonstrate reliability and capability.
Compliance Audits: it is an independent audit to determine if you have complied with the requirements and ISO standards that correspond to your business and organization.
Pre-assessment Audits: we will determine if you have met all requirements in an ISO to apply for the auditing and certification without worrying about having missed one or two aspects.
Supplier Evaluation: our experts will determine if the supplier is the right choice for your company based on its performance, products, services, results, quality, and other aspects that do not include regulations and ISO standards.
Documentation Audit/Desk Audit: it is aimed to determine if an employee in a company is being properly paid for the role and amount of work that is getting done. If not, it is important to adjust the payment for a more fitting one.
Get certified in Maryland today
---
Our company, IQC The ISO Pros of Maryland, is available throughout the entire state and you can get certified in any of the previous ISOs no matter when and where.
Therefore, rely on us for this task and you will be able to save time and money while also obtaining the desired results.
Make sure to let us know your needs and goals, and the service you want to access. If you are unsure about all of this, we can start helping you from there.
IQC The ISO Pros of Maryland can help you implement, train on, consult, and have your company and/or organization certified on the following ISO Certifications:
If you want to enjoy the above-listed benefits, contact IQC the ISO Pros of Maryland, now. Our services are accessible in all of the below-mentioned cities: